Pro-Test Features
Combinatorial Testing/Covering Arrays with a Simple User Interface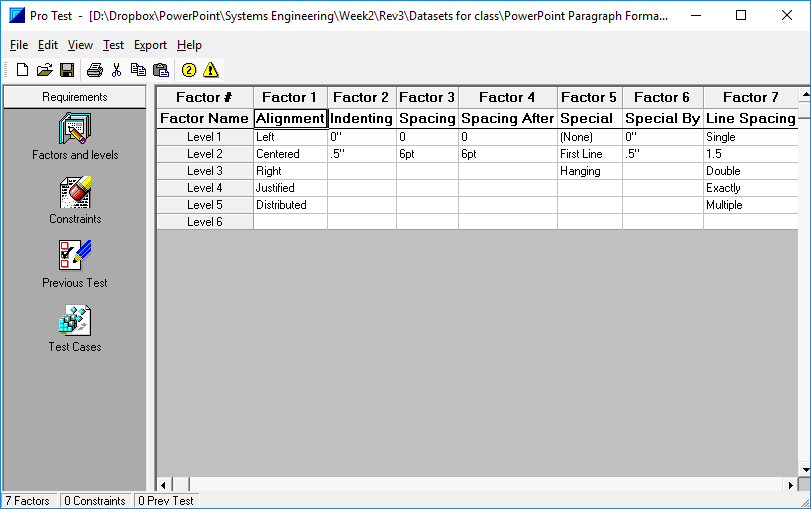 Expand the area below to see all of Pro-Test's features. 
Combinatorial/Covering Array Test Case Creation
Pro-Test employs a highly efficient algorithm to generate all pairs coverage. The test cases can eliminate constraints and augment previous tests and/or desired tests. For smaller problems, All Combinations test case generation is also available. 
Graphical User Interface
With Pro-Test you don't need to rely on scripting languages or code files. The easy-to-use graphical user interface lets you generate test cases using a familiar spreadsheet interface.
Constraints
Using the constraint editor, easily identify factors and levels which are not feasible. Pro-Test will generate all pairs which do not violate the constraints. ​
Previous Test
Using the Previous Test tab, enter the test cases that have either been already completed or tests that you would like to run. Pro-Test will augment these tests with cases that cover all the possible pairs.
Export Results
Export your test cases in the following formats.
XML
HTML
Excel
Comma Delimited (CSV)
Tab Delimited